ECB article by the FT inaccurate, says ECB
In the mid-New York session, the euro got a lift from a Finacial Times article that the European Central Bank expects to hit its elusive 2 per cent inflation target by 2025 which means it was on course to raise interest rates in just over two years.
However, in early Asian trade, the ECB has come out and said that the FT article isn't accurate.
In doing so, this may mean the correct has run its course and traders will wait for the eurozone and US data n Friday for the next catalyst. Should the US dollar find its legs again, then the double bottom could come back under pressure: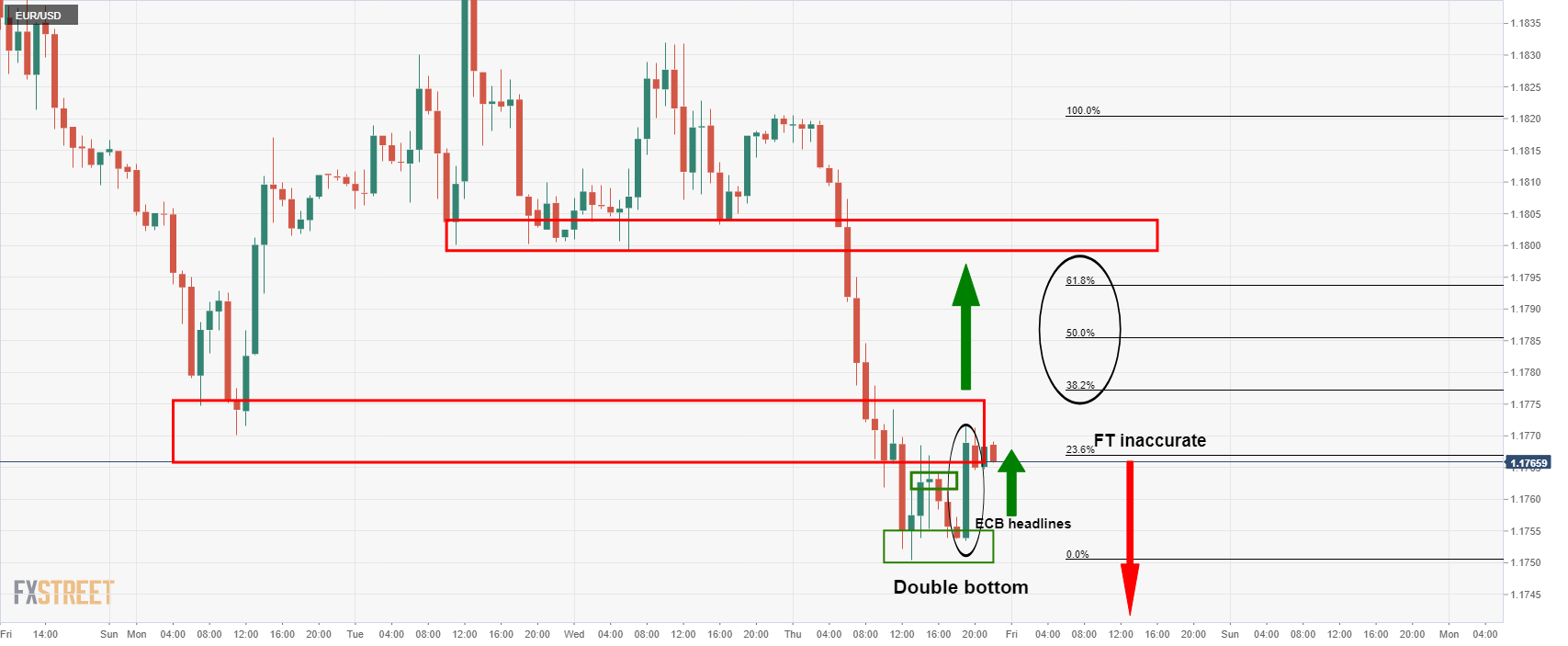 Hawkish sentiment surrounding the Fed will be required for the downside to open up again. 
https://fbs.com/?ppk=forexplatform&lang=en

Source link