S&P 500 Index opens modestly lower, holds above 4,400
Wall Street's main indexes are edging lower on Friday.
Defensive sectors trade in the positive territory after the opening bell.
FOMC Chairman Jerome Powell will speak at Fed Listens event.
Major equity indexes in the US started the last day of the week in the negative territory amid souring market mood. As of writing, the S&P 500 Index was down 0.25% on the day at 4,437, the Dow Jones Industrial Average was losing 0.12% at 34,740 and the Nasdaq Composite was falling 0.5% at 14,976.
Reflecting the risk-averse market environment, the CBOE Volatility Index, Wall Street's fear gauge, is up 9% at 20.35.
Among the 11 major S&P 500 sectors, the risk-sensitive Technology Index is losing 0.5%. On the other hand, the defensive Utilities and Real Estate indexes rise by 0.5% and 0.2%, respectively.
Later in the session, FOMC Chairman Jerome Powell will be delivering his opening remarks at the Fed event titled "Fed Listens: Perspectives on the Pandemic Recovery."
S&P 500 chart (daily)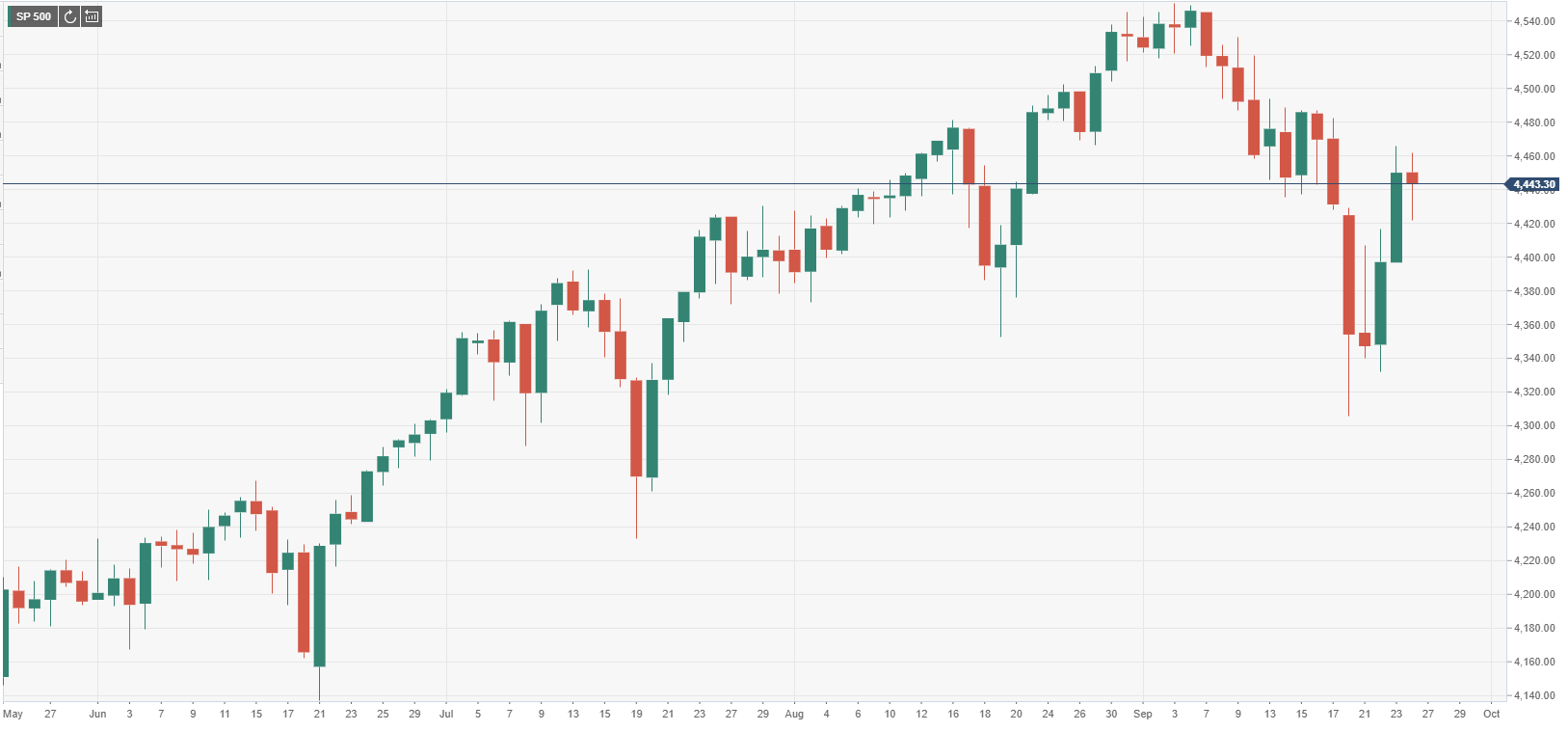 https://fbs.com/?ppk=forexplatform&lang=en

Source link