How to Open a Forex Brokerage
A quick guide for the bold entrepreneur
The Forex business is the largest financial market in the world, with a daily turnover of over 5 trillion dollars, and growing. As internet access expands to the farthest corners of the earth, online trading is becoming increasingly popular, and with it grows the demand for retail Forex brokers.
There are many ways to cut a slice of the Forex pie, but opening your own Forex brokerage is without doubt the most rewarding. Profit potential is huge, but obviously, a good amount of risk also exists. In this quick guide we will take you through the process of building your first retail Forex company, from licensing and other legal aspects, to your choice of business model and Forex technology.
As you will figure out soon enough, there is plenty to learn in order to be a professional in this industry. Leverate's expert success managers are always there for you if you have any question or topic you would like to discuss.
We wish you great profits and a happy journey.
Financial issues 
After deciding upon a business structure and your desired level of regulation, you will need to determine how much capital you will set aside, and choose a bank with which to place your investment. It is important to balance the costs of conducting business with the need for working with a stable and trustworthy financial partner.
HOW MUCH NET CAPITAL SHOULD BE SET ASIDE FOR YOUR FOREX BROKERAGE?
To some extent, the amount that you will need to reserve for Net Capital (Net Cap) will be dependent upon where you have chosen to regulate your forex brokerage. Minimum Net Cap requirements vary between jurisdictions, and can range from zero to several million dollars.
Because regulation helps to establish credibility, you may wish to compromise by setting up in a locale which offers traders a proven level of protection but which will not force you to tie up too much of your funds. Since some jurisdictions ask for higher amounts if your Forex brokerage acts as a market maker, the type of your business will affect the minimum capital you will need.
---
WHICH BANK SHOULD YOU CHOOSE FOR YOUR FOREX BROKERAGE?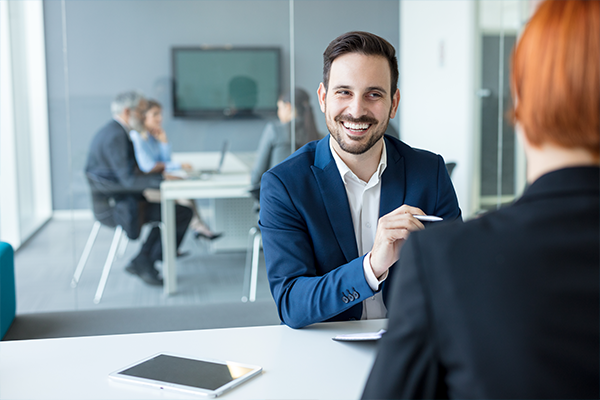 When looking for a bank, you should choose one with a long history of solvency and expert management. Even if your account is held in a jurisdiction which provides guarantees for deposits, these guarantees may not be sufficient to cover your entire net capital investment. And even if a bank failure does not lead directly to a financial loss, there still can be negative implications due to the administrative costs associated with finding a new banking partner.
Take the time to weigh the benefits and disadvantages of both small and large banks. Small banks can often devote more time to building a relationship with a new Forex broker, and may be willing to negotiate in order to win your business. However, larger banks may be able to provide more convenient access to services, especially if regulatory considerations lead you to incorporate in an area that is situated apart from your primary physical location.
Because the global business environment also requires banks to thoroughly investigate clients prior to providing banking services, your banker will ask you to provide detailed information regarding your business structure and your management team in. Ultimately, the best bank for your Forex brokerage is the one with which you can build mutual trust while still paying reasonable fees for services rendered.
---
Legal issues
When you begin to open a Forex brokerage, you will be faced with a series of choices regarding how to set up your business. Every decision you take can affect the amount of capital you need to start operations, and the kind of clients that you will draw. The most important questions to answer are where to set up your brokerage, and whether or not you wish for your brokerage to be regulated.
WHERE TO SET UP YOUR FOREX BROKERAGE?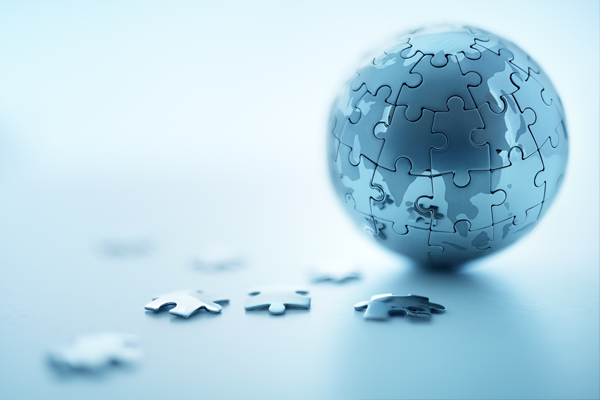 There are several good jurisdictions to choose from when deciding where your FX business will be based.  Brokers typically opt for either more established countries which inspires a high level of trust, such as the U.K. or Australia, or choose an offshore option such as Cyprus or British Anguilla, which usually have lower initial capital requirements.
While creating a business presence in a more well-known locale can increase your client base, certain countries have additional requirements regarding Net Capital (Net Cap) minimums and regulation that can make opening a brokerage more complicated.
---
SHOULD YOUR FOREX BROKERAGE BE REGULATED?
Regulation helps you gain traders for your brokerage by substantiating your credibility. Regulated companies must meet strict guidelines in terms of having enough funds set aside to separate client deposits from the brokerage's operating budget. Additionally, regulated brokers need to undergo thorough audits and have procedures in place to address client concerns. With the introduction of all of these safeguards, traders are more comfortable doing business with a regulated company.
Much like jurisdiction, Forex regulation plays a large role in attracting traders by building trust. However, complying with regulatory procedures will add extra upfront and rolling costs, both in terms of capital requirements as well as personnel needed to confirm compliance.
CAN YOU CHANGE YOUR BUSINESS' JURISDICTION OR REGULATION STATUS LATER?
It is possible to start your Forex business in a jurisdiction that requires lower costs, such as Net Capital demands, incorporation charges, regulatory fees, and staffing, and then when your brokerage secures a steady customer base, change to a reputable jurisdiction or become regulated, once you have begun to realize profits.
---
Choosing a business model 
There are two major ways that your Forex brokerage can manage trades placed by your clients. You pass the trade directly to your liquidity providers, and simply take a small part of the spread in profit, or you take the other side of your clients' trades, as most traders eventually have more trading losses than gains.
---
BENEFITS OF STRAIGHT THROUGH (A-BOOK) PROCESSING
Straight Through Processing (STP), also known as the A-Book Forex brokerage model, is the simpler method of the two options. With STP, clients place trades through your Forex platform, and these positions are sent directly to the liquidity providers with whom you have a relationship. Each liquidity provider gives their best avail price available for the desired instrument, and the trader's order is processed using the liquidity provider who has the lowest spread, which is the difference between the buy price and the sell price. In return for providing the trader with access to the liquidity provider, the broker charges the trader a small portion of the spread, a per transaction commission fee, or a mixture of the two.
---
BENEFITS OF DEALING DESK (B-BOOK) PROCESSING
Dealing desk, or B-book, brokers take a more active role in the market, by taking the opposite position of their traders. This can result in larger profits than A-Book trading, because you stand to gain nearly the full amount of the trader's position, instead of only a small fee, and this strategy is popular, as Forex industry leaders report that the percentage of losing traders over a long-term horizon is between 80-95 percent. However, you run the risk of losing money by being caught on the wrong side of a trade. While a B-Book Forex brokerage requires more technical knowledge, as you have to watch out for high-volume traders and scalpers, you are able to attract more traders by offering very low spreads, since your primary source of profit is countertrading.
---
HYBRID FOREX BROKERAGE MODELS
Many successful brokers capitalize on the advantages inherent in both A-Book and B-Book trading, run their brokerage as a mix between the two. Some traders are wary of working with Dealing Desk brokers, because they are aware of the conflict of interest present if your brokerage only makes a profit when the trader has a losing position. For traders such as these, you can offer STP trading, while traders who are only looking for the lowest possible spreads can be serviced on the B-Book model.
---
Choosing a trading platform
As you put together your Forex brokerage, you will need to decide upon which Forex trading platforms you will offer to your clients, as well as how you will pay for the selected Forex trading platform.
---
METATRADER 4 FOREX TRADING PLATFORM
Metatrader 4, commonly referred to as MT4, is the most popular Forex trading platform. It is designed to work with automated trading software systems called Expert Advisors, or EAs. Offering access to the MT4 trading platform increases the number of traders you can attract, since most traders are familiar with how to use this platform. However, fees associated with using MT4 can significantly increase your operating costs.
---
ALTERNATIVE FOREX TRADING PLATFORMS
Your Forex brokerage can also offer a different Forex trading platform, based on your budget, and on the needs of your traders. Alternative Forex trading platforms may be better suited for traders who wish to trade using the mobile and tablet devices, or who want access to a web-based platform for use with multiple computers. Alternative Forex trading platforms may also offer improved customization options, and are typically less expensive.
---
PAYMENT MODELS FOR FOREX TRADING PLATFORMS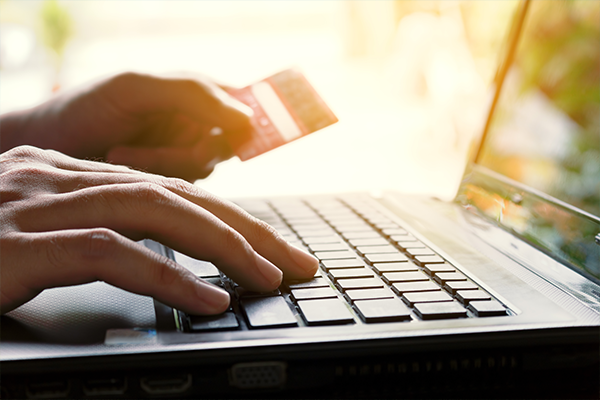 There are three common methods for obtaining a Forex trading platform.
---
Purchase
Buying a Forex trading platform offers you full control, and grants you the right to add, remove, or edit components of the platform as needed. While this route requires the largest initial financial investment, over the life of a successful brokerage, this is usually the least costly option.
---
White Label MT4 Solution
With a White Label arrangement, you use a Forex trading platform that has been provided by a third party, and simply change the branding to that of your own Forex brokerage. This is the least expensive choice; however, you would have little control over the underlying trading platform, and would need to share revenues with the Forex platform provider.
---
Lease
Leasing a Forex trading platform provides you with a customizable Forex trading platform with a lower initial fee. While this may be a good short term option to reduce the costs of starting a brokerage, as your business grows, leasing fees may eventually add up to a higher total than that of a purchase arrangement.
---
Finding the right tech provider
Though you can start your brokerage by choosing the vital components from a number of different providers, new brokers would usually prefer to stick with one turnkey solutions provider that can offer all the necessary elements required for a successful launch. This option allows brokers to concentrate on their strong points: marketing, sales and retention. By handing over technology duties to external experts who manage the complex daily activities behind the scenes, you'll be able to launch your own business much faster.
---
ADVANTAGES OF OUTSOURCING YOUR TECHNOLOGY
Considering that there are so many steps to complete properly in order to start your Forex business, and in light of how fast the Forex industry keeps evolving, there are numerous benefits in outsourcing the development and monitoring of your technology to an external provider.
---
Expertise
Tech providers that offer a comprehensive package already have the required knowledge on how to dodge the obvious obstacles new brokers encounter. In addition, tech companies know how all of the components integrate and work in unison, reducing incompatibility and inconsistency issues.
---
Scalability
Leading Forex solutions providers support your business as it grows and expands. When your clientele increases, your Forex tech provider will be able to quickly scale your systems' capacity to accommodate the growing demand.
Skilled Support
Issues may often come up during off-business hours. High-grade tech companies are able to provide professional support and resolve problems regarding any software or business issue at those critical moments when your brokerage needs it most.
---
Staying Up to Date
Innovations such as copy trading and digital currencies enter the market frequently. A veteran company with high mileage in forex technology will be able to do the research and adjust your business and your systems to incorporate the best new concepts, and will advise you on how and when to start offering them to your traders.
Final word: why choose Leverate as your Forex partner
---
WHAT DOES LEVERATE HAVE TO OFFER A NEW BROKER?
Leverate provides the broadest one-stop shop trading solutions for brokers who wish to enter the industry. Our combination of advanced Forex trading technology, extremely accurate low latency price feeds, and robust risk management creates the ideal environment in which to build your brokerage.
With a trusted tech provider, you are free to focus on marketing and retention, while enjoying complete business ownership with all that entails.
Here are just a few of the reasons to choose Leverate:
Multiple trading platforms
Leverate's Sirix trading platform comes fully equipped with versions optimized for trading whenever and wherever your clients need. We offer fully optimized web, mobile, and tablet versions, and each trading platform is easily accessible through a shared wallet featuring a single sign on user name and password.
Advanced social trading features
The Sirix Social Community is one of the largest social trading networks in the Forex market, offering access to thousands of master traders for your clients to learn from and copy via both our web and mobile platforms. Brokers who offer social trading have shown substantial increases in both trading volumes and deposit amounts.
Expert Customer Support
Our knowledgeable and helpful support staff are available during all trading hours, and each broker is assigned an account manager to serve as a point of contact for any questions regarding your Forex brokerage.
Top tier liquidity providers
LXCapital is operated by Leverate Financial Services, our regulated branch in Cyprus, and offers our brokers liquidity from more than a dozen prime brokers, banks, and ECNs. With our automatic best bid/best offer execution, we are able to quickly provide you with the best rates available on over 1000 instruments.
Robust Risk Management
LXRisk, Leverate's risk management platform, lets you view your overall exposure in real time, allowing you to see exactly which aspects of your business are performing well, and where you need to route additional resources. LXRisk offers you the ability to tailor strategies for specific traders, protecting you from scalpers and arbitrage.
Find out what solution is right for your brokerage.


https://fbs.com/?ppk=forexplatform&lang=en

Source link