Chinese regulators demand Didi and Meituan improve worker conditions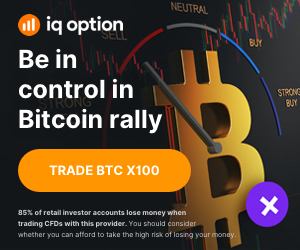 Didi Chuxing updates
Sign up to myFT Daily Digest to be the first to know about Didi Chuxing news.
Chinese regulators have instructed ride-hailing groups including Didi Chuxing to produce plans to overhaul their treatment of consumers and workers within four months as pressure builds on the tech sector from a deepening crackdown.
The transport ministry said in a statement on Thursday that it had summoned representatives from 11 of the country's biggest ride-hailing platforms, including Didi, food delivery group Meituan and Caocao, a unit of carmaker Geely, and warned the companies over issues including unfair competition, data security and illegal labour.
Regulators told the companies at the meeting on Wednesday to investigate their business practices, immediately improve compliance and come up with detailed plans for "rectification" by the end of the year.
The latest warning followed a series of recent regulatory crackdowns and interventions that have entangled many of China's biggest technology companies and their founders.
Xi Jinping, China's president, has in recent weeks signalled a broad shift towards "common prosperity", interpreted by experts as encompassing not only wealth redistribution but also improved rights of workers and consumers.
Didi, China's biggest ride-hailing group, is separately bracing for the results of an unprecedented investigation into its data security. The probe was launched days after its $4.4bn initial public offering in New York in June, wiping billions of dollars off its value.
Meituan, a Beijing-based food delivery group, is meanwhile waiting for the outcome of China's second-ever antitrust investigation. Alibaba, the ecommerce company founded by Jack Ma and the subject of the first such inquiry, was handed a record $2.8bn fine in April for abusing its market dominance.
According to the transport ministry, the companies said they would immediately comply with the rectification orders. The companies did not immediately respond to requests for comment.
China's top court and the Ministry of Human Resources and Social Security last week took aim at workers' rights, outlawing the controversial "996" overtime policy, under which many tech sector employees work from 9am to 9pm, six days a week.
In response to the escalating regulatory scrutiny, companies including Didi and Meituan have in recent weeks begun allowing the establishment of worker unions, according to people familiar with the matter.
While the labour groups will have ties to the government-linked All-China Federation of Trade Unions, experts said their formation could herald advances in labour rights in China.
Jenny Chan, a professor of sociology at Hong Kong Polytechnic University, said that while China's tech behemoths would be "feeling the heat" to make quick improvements, labour protections remained ambiguous.
"For their corporate image and profitability, the senior management pledge to protect labour rights. Yet we all know that from day one, these companies have outsourced or crowdsourced workers on the frontline, who are not recognised as employees," Chan said.
The tentative steps to allow unions could mark "a significant breakthrough" if organised workers were able to bargain collectively with the internet companies, she added.
"However, will the worker union leaders be protected from retaliation in or after the negotiations? The critical question is still workers' power, which is severely restrained by both the state and [companies]."
But the alleged detention of a mainland Chinese PhD student who was researching labour activism in China at the University of Hong Kong could raise doubts about Beijing's seriousness in tackling labour reform.
Fang Ran was detained by security agents last month in the southern Chinese city of Nanning, according to a social media post on Wednesday by a man who identified himself as the student's father.
"The university is aware of the matter and is actively looking into it. We will provide assistance to Mr Fang and his family where appropriate," the University of Hong Kong said.
Additional reporting by Nian Liu in Beijing and Primrose Riordan in Hong Kong
#techAsia weekly newsletter
Your crucial guide to the billions being made and lost in the world of Asia Tech. A curated menu of exclusive news, crisp analysis, smart data and the latest tech buzz from the FT and Nikkei
https://fbs.com/?ppk=forexplatform&lang=en

Source link