EU ends dispute with AstraZeneca over vaccine deliveries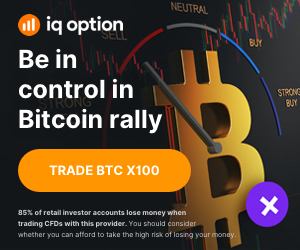 Covid-19 vaccines updates
Sign up to myFT Daily Digest to be the first to know about Covid-19 vaccines news.
The European Commission has ended an acrimonious court dispute with AstraZeneca over delayed Covid-19 vaccines, dropping an attempt to levy billions of euros in penalties on the UK drugmaker.
Under the settlement, AstraZeneca will have until the end of the first quarter of 2022 to finish its deliveries to the EU, after missing a deadline to deliver the doses by the end of June.
Severe delays to EU deliveries earlier in the pandemic led to escalating tensions, culminating in an April lawsuit where Brussels demanded a penalty of €10 a dose a day if AstraZeneca failed to deliver 20m more shots by the end of June, which could have run into damages of billions of euros. 
The revised schedule includes lower penalties for any further delivery problems in the form of rebates.
With the EU vaccination programme slow to get off the ground this year, officials hit out at AstraZeneca, complaining that it had been more successful at fulfilling its contract with the UK government. 
AstraZeneca had argued that it had made its "best efforts" required by the contract and that vaccine manufacturing is complicated. Pascal Soriot, AstraZeneca's chief executive, told the Financial Times in May that it had been "bad luck" that EU factories had struggled with scaling up production when others had not. 
If the company fails to meet the new targets it will have to pay "rebates" as a percentage of the cost of the vaccine, which is about $3 to $4. These start at 10 per cent for a month delay and rise to 40 per cent for a delay of three months or more. The rebates will not be granted if the delays are out of the control of AstraZeneca.
Stella Kyriakides, commissioner for health and food safety, said the settlement guaranteed the delivery of the remaining 200m doses from AstraZeneca.
"While this week we reached the important milestone of 70 per cent full vaccination of the EU's adult population, there are significant differences in vaccination rates between our member states, and the continued availability of vaccines, including AstraZeneca's, remain crucial," she said.
Under the new agreement AstraZeneca's pledges are a "firm commitment" rather than based on "best efforts". The deal is also dependent on the European Medicines Agency approving two new AstraZeneca manufacturing sites by the end of October. A company spokesperson said it was "confident" it could deliver on the new schedule.
Ruud Dobber, executive vice-president of the company's biopharmaceuticals business, said he was very pleased the pair had reached a "common understanding".
"We are fully committed to manufacture Vaxzevria [the brand name of the vaccine] for Europe following the release for supply of more than 140m doses to date at no profit," he said.
https://fbs.com/?ppk=forexplatform&lang=en

Source link