Evergrande bond trading halted on growing fears of cash crunch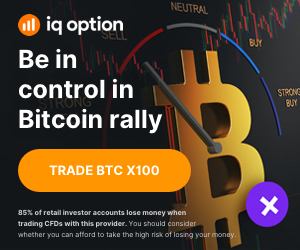 Evergrande Real Estate Group Ltd updates
Sign up to myFT Daily Digest to be the first to know about Evergrande Real Estate Group Ltd news.
Trading in some debt issued by China Evergrande was temporarily halted on Friday, as the under-pressure property developer's bonds tumbled to new lows on fears of a deepening liquidity crisis.
Investors were briefly unable to buy and sell the company's debt in Shenzhen in morning trading after prices fell more than a daily limit of 20 per cent, according to the southern Chinese city's stock exchange. The yield on a renminbi-denominated bond maturing in 2023 was about 49 per cent prior to the trading suspension, data provider Wind showed.
A separate bond on Shanghai's stock exchange was halted because of "abnormal volatility", according to a statement, before trading resumed.
The interventions marked the latest escalation of a furious recent sell-off in the shares and bonds of Evergrande, China's most indebted developer and one of its biggest borrowers on international markets. The company sparked fears over its future on Tuesday after it warned over the risk of default.
Evergrande, which has rushed to deleverage and sell assets in recent months but still has Rmb572bn ($89bn) of debt, endured sharp falls in the value of its securities this week. One offshore bond maturing in 2025 was trading at 26 cents on the dollar, by far its lowest on record. Another bond maturing next year is trading at 35 cents on the dollar, compared with close to its face value at the end of May.
Evergrande blamed the "adverse effects" of recent "negative reports", which it said had led to delays in construction fees and payments to suppliers. Its Hong Kong-traded shares, which fell 1.7 per cent on Friday, have plunged more than 70 per cent this year.
There was no immediate trigger for the latest drop in Evergrande bonds but Bloomberg News reported on Friday that two of its biggest non-bank creditors had demanded immediate repayment of some loans.
The company's liquidity issues have also been underscored by a sudden rise in legal challenges over issues with contractors as well as suspensions of some of its projects by local authorities and disputes with lenders.
Evergrande was founded in 1996 and chair Hui Ka Yan became the richest man in China two decades later as it helped spur the country's urbanisation. The company is seen as crucial to the health of China's financial system because of its vast debts, which it needs to continually generate cash through sales of its apartments to service. 
China's top regulators in August took the unusual step of publicly rebuking the company, calling for it to resolve its debt woes. S&P Global Ratings the same month downgraded the company's credit rating to triple C, deeper into speculative territory.
"It's still the same story," said Agnes Wong, an analyst at BNP Paribas, pointing to the need for Evergrande to act quickly on asset disposals. "People saw the company admit that they are at risk of defaulting on its borrowings and the market panicked."
The market volatility around Evergrande has prompted a broader sell-off among China's high-yield issuers of dollar-denominated bonds. An ICE and Bank of America index showed average yields of about 13 per cent last week compared with less than 10 per cent in June.
Trading in some of Evergrande's bonds was also halted in Shanghai last year over issues related to plans to list a subsidiary, which sparked concerns of a cash crunch.
Additional reporting by Wang Xueqiao in Shanghai and Hudson Lockett in Hong Kong
https://fbs.com/?ppk=forexplatform&lang=en

Source link