Inditex shares fall after it appoints founder's daughter as chair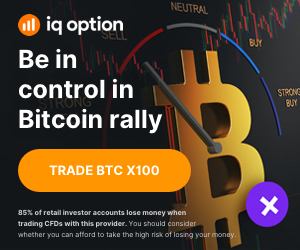 Inditex, the world's biggest clothing retailer, has named the 37-year-old daughter of its founder as the company's new chair, in a move that was intended to resolve doubts over the succession but prompted a share sell-off.
Shares in the Zara owner, whose market capitalisation of €88bn is the largest of any Spanish company, fell 6 per cent in Madrid.
Marta Ortega, the daughter of Amancio Ortega, the 85-year-old who controls roughly 60 per cent of Inditex's shares and is Spain's richest man, will take over as chair on April 1.
She has worked for the group for 15 years, in particular on Zara's brand image, an area Inditex said she would continue to oversee.
"The doubts [about the succession] that existed don't exist any more," said a person close to the company. "We now know what is going to be in place afterwards."
But Tuesday's announcement took markets by surprise, although the group said it marked the completion of a "generational handover process" that began in 2011, when Pablo Isla, the outgoing executive chair, replaced Amancio Ortega himself.
"One of Amancio Ortega's great successes is that he professionalised the company and reduced the role of the family," said Lorenzo Bernaldo de Quirós, president of Freemarket, a Madrid-based consultancy. "This is a backward step."
The company said that, unlike Isla, Marta Ortega would not be executive chair, and that Inditex would be adopting a more "Anglo-Saxon" corporate governance model.
Instead, the leading executive role will be taken by Oscar García Maceiras, general counsel and secretary of the Inditex board, who will take over immediately as chief executive.
In a press conference, he said that, rather than the personnel changes marking any shift in strategy, he would seek to "continue, deepen and develop" Inditex's business model — which involves producing up to 65,000 new designs a year and a formidable logistical organisation that delivers the latest clothes to its stores at least twice a week.
The group will also set up a new management committee made up of longstanding executives.
"Making this transition a reality is the culmination of my commitment to Inditex and to Amancio Ortega," said Isla, who will remain in post until March 31.
"We are doing this now because it is an optimal moment," he added at the press conference. "We are very solid, we have a well-defined strategy, fantastic teams in every area . . . Obviously we have been preparing this transition for some time, in a discreet way, as we generally do things in Inditex."
Marta Ortega said she had "lived and breathed this company since my childhood . . . I have always said that I would dedicate my life to building upon my parents' legacy."
Inditex whose more than 6,600 outlets include the Massimo Dutti, Pull&Bear and Stradivarius brands, has rebounded from the pandemic, particularly by stepping up its online sales, which are closely integrated with its bricks-and-mortar operation.
Its most recent quarterly revenues surpassed 2019 records, at almost €7bn.
Sales in local currencies between August 1 and September 9 were 22 per cent higher than the corresponding period in 2020 and 9 per cent higher than the equivalent period in 2019, it said in an update in September.
https://fbs.com/?ppk=forexplatform&lang=en

Source link